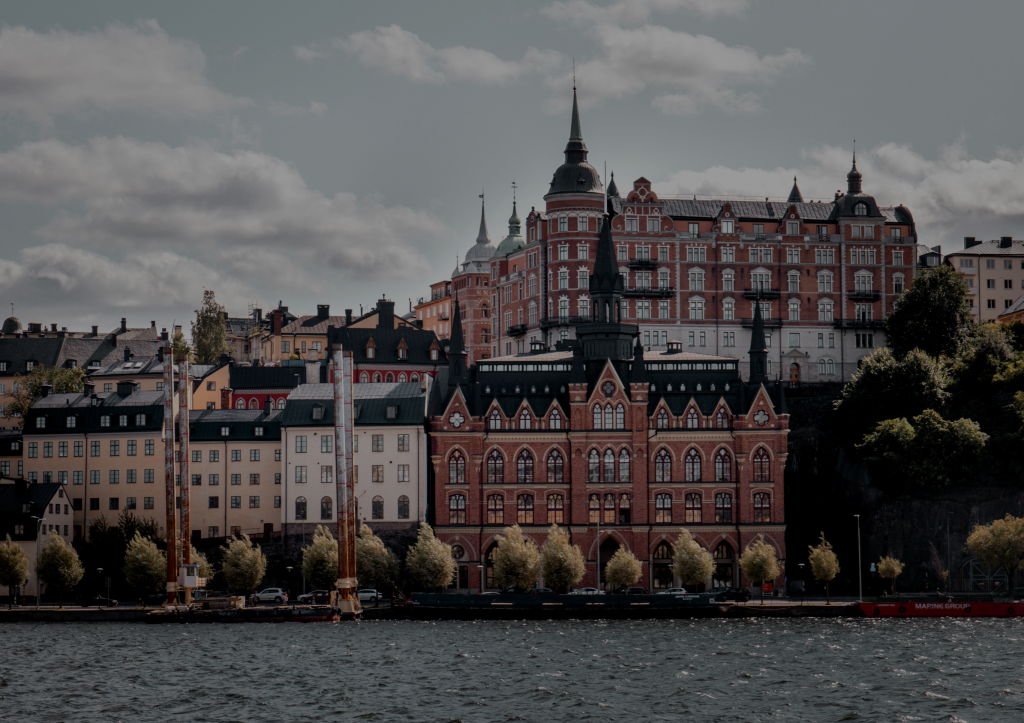 Modernity meets tranquility. Trend-setting restaurants close to an idyllic archipelago. Welcome to a city where it is easy to breathe – and to feel your pulse. Stockholm is the capital and largest city of Sweden, built on 14 islands connected by 57 bridges. With few high-rise buildings, Stockholm has a unique landscape. It's mostly church spires that pierce the otherwise almost unobstructed skyline. Over 30 per cent of the city area is made up of waterways and another 30 per cent is parks and green spaces.
Exchanging Money
Sweden is one of three EU countries (along with Denmark and the UK) that opted to keep their currency and not use the Euro. The currency in Sweden is called the Swedish crown, or the krona (SEK). Credit and debit cards are accepted almost everywhere in Stockholm. Forex is the place to exchange money or buy SEK. They are found throughout the city at 17 locations, including Arlanda Airport, the railway station, NK department store and the Old Town. They have good exchange rates.
Curiosa
The official language in Stockholm is Swedish. However, many people in Sweden speak English.
Electrical sockets (outlets) in Sweden are one of the two European standard electrical socket types, and usually supply electricity at between 220 and 240 volts AC.
Everything within easy reach 
Stockholm is a metropolitan city of some 2,3 million inhabitants, yet nothing is ever far away. You'll find world-class conference venues and a wide selection of hotels, cultural sites, shops, restaurants, cafés and bars within easy walking distance. Not to mention water, forests and unspoilt nature.
Extracurricular activities 
The 30,000 islands of the Stockholm archipelago are irresistible. And there are many ways to explore them. Join a guided group or get away from it all on your own. Choose from sailboats of all sizes, or hire a kayak, canoe or seaplane. Dine onboard a turn-of-the-century steamer and marvel at the scenery. If you like adventure, experience the G-force of a thrilling RIB boat ride.
Stockholm City is built on 14 islands
The water is clean, good enough to drink and for salmon to swim in! You can swim a stone's throw from the city center. It's a harmonic blend of old and new, ultramodern and medieval. Take a walk among the narrow, cobblestoned streets of the Old Town and feel the presence of history all around you.
City of Science
Stockholm is one of the most knowledgeIntensive and innovative regions in the world and home to two of Europe's most important technology and life sciences communities. Prestigious universities like KTH Royal Institute of Technology and Karolinska Institutet attract students from all over the world. The Nobel Prizes are awarded in Stockholm every year in December.
The Unicorn factory 
Thanks to successful startups like Spotify, Skype, King, Klarna and Izettle, Stockholm has become a global tech and startup hub. Dubbed the "Unicorn factory" by the Financial Times, Stockholm has the most unicorns per capita in the world after Silicon Valley.
The birthplace of music tech
Stockholm is famous for ranking among the world's top exporters of music as well as being the number-one hub for the music tech industry. Ever since the 90s, a lot of the world´s biggest pop acts come to Stockholm to produce their music in cooperation with the city's many music creators. Discover the city where some of the defining moments within music and tech took place.