Program
The 2023 World Anti-Bullying Forum in Raleigh, North Carolina, U.S.A., begins Wednesday, October 25, at 8 a.m. and ends Friday, October 27, at 3:30 p.m.
Program and event details are listed below with more information and details to be announced.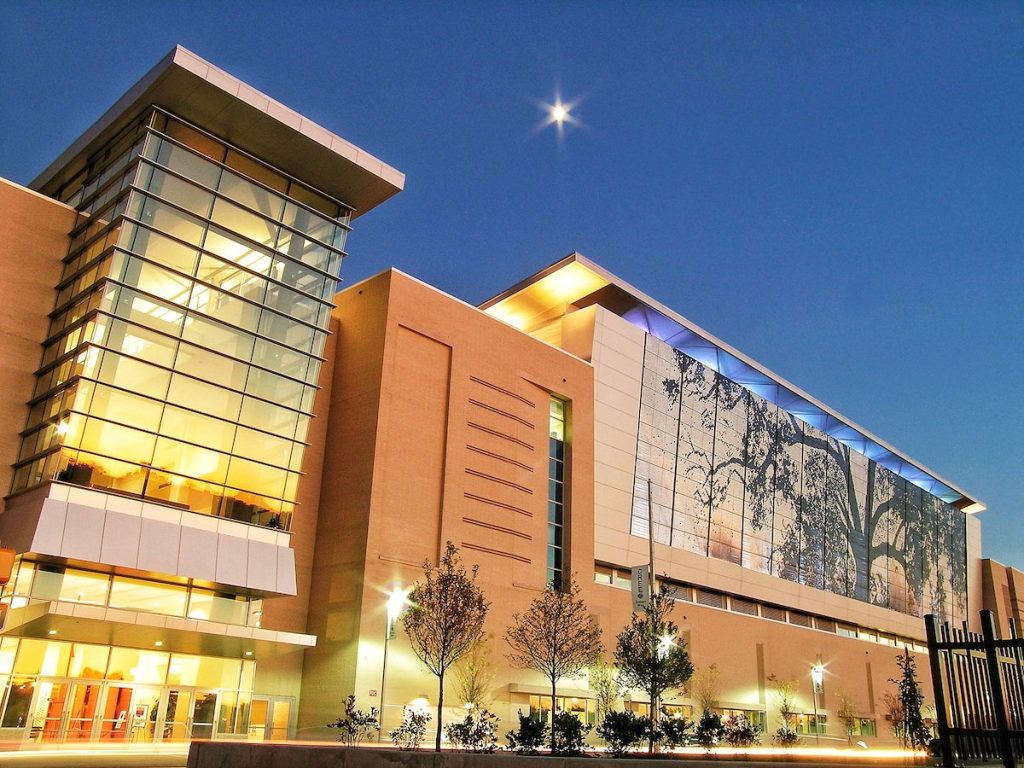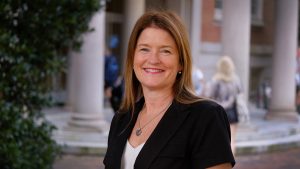 Dorothy Espelage, Ph.D.
William C. Friday Distinguished Professor of Education
School of Education
University of North Carolina at Chapel Hill
Dorothy Espelage, the organizer of the 2023 World Anti-Bullying Forum and  William C. Friday Distinguished Professor of Education, is a foremost expert on bullying and youth well-being. For more than 25 years, she has pursued research and evidence-based practices and sought a worldwide network of like-minded collaborators to answer questions that include: How can we prevent bullying? How can we make schools safer? As one of the world leaders in her field, Espelage is credited with introducing the notion that school-based bullying is best understood as a behavior that emerges over time, is maintained as a group phenomenon, and serves as a precursor to other forms of youth violence. Research led by Espelage has resulted in more than 275 refereed journal articles, 75 book chapters, and eight books, making her one of the world's most-cited scholars in her areas of research. Her work has attracted more than $16 million in research funding from a range of funders, including the U.S. Department of Education, the National Institute of Justice, and more. Her expertise has been called upon by media outlets that include CNN, Anderson Cooper, Oprah, Huffington Post, and USA Today, and by the White House and Congress. Among numerous accolades, Espelage has been elected to the National Academy of Education and has received the American Psychological Association's Lifetime Achievement Award in Prevention Science and the APA's Award for Distinguished Contributions to Research in Public Policy. She is also a Fellow of the American Educational Research Association, the Association of Psychological Science, and the American Psychological Association's Divisions 15 (Educational Psychology) and 17 (Counseling Psychology).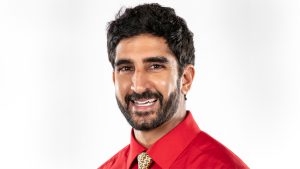 Sameer Hinduja, Ph.D.
Professor
School of Criminology and Criminal Justice
Florida Atlantic University
Sameer Hinduja is a professor in the School of Criminology and Criminal Justice at Florida Atlantic University, co-director of the Cyberbullying Research Center, and faculty associate at the Berkman Klein Center at Harvard University. He is recognized internationally for his groundbreaking work on the subjects of cyberbullying, sexting, and social media and gaming abuse, concerns that have paralleled the exponential growth in online communication by young people. He has written seven books, and his interdisciplinary research has been cited approximately 22,000 times across fields that include pediatrics, information technology, computer science, business, psychology, education, and nursing. As a noted researcher and speaker on youth and social media issues for the last 20 years, Hinduja trains technologists, educators, mental health professionals, youth specialists, parents, and students around the world on how to promote the positive use of technology and build healthy online communities. Hinduja is frequently asked to provide expert commentary by news organizations, and his work has been featured in venues that include CNN, NPR, the BBC, and The New York Times. He has worked with corporations that include Google, Snap, Twitch, Meta, TikTok, Intel, Johnson & Johnson, Merrill Lynch, Verizon, and Cartoon Network, and organizations that include the United Nations, White House, World Bank, National Guard, National PTA, and Anti-Defamation League on how best to shape policy, programs, and more. He received Auburn University's Global Anti-Bullying Hero Award, won Florida Atlantic University's Researcher of the Year award, presented on cyberbullying at a Congressional Briefing on Capitol Hill, testified in front of the Attorney General and the Departments of Education, Health and Human Services, and Homeland Security, and served as a Fulbright Specialist Scholar at Dublin City University. Hinduja is co-founder and co-editor-in-chief of the International Journal of Bullying Prevention.
Tuesday, October 24
WABF 2023 attendees are encouraged to check in early and attendees who have not yet registered may do so from 3-5 p.m. at the Raleigh Convention Center.
Wednesday, October 25
Day 1
Morning Refreshments
---
Opening Ceremony
---
Morning Workshop
Building Resilience Together: Youth/Adult Partnerships that Amplify Youth Voice and Prevent Bullying
Morning Symposium
The role of moral processes in bullying and prosocial behaviors
Morning Session 1
Hate Speech: Insights from Italy, Australia, Germany, and Switzerland
Morning Session 2
Navigating the Challenges of Bullying and Social Exclusion for Students with Disabilities
Morning Session 3
Exploring the Intersection of Victimization, Bullying, Psychotic Symptoms, and Self-Harm
Morning Session 4
The Role of School Practices and Characteristics in Bullying and Bystander Behaviors
---
Special Session
---
Keynote: Debra Pepler, Ph.D.
Moments Matter: A Shift in School-based Bullying Prevention with a Developmental-Relational Perspective
---
Early Afternoon Workshop
Development of A Research-based Bullying Prevention Game for Elementary and Middle School-Aged Children and Youth
Early Afternoon Symposium
Bullying Research Network International Study: Teachers' Perceptions of Bias-based Bullying Behaviors
Early Afternoon Session 1
Racism and Bullying in Schools: Experiences of Sikh American Students, Colorblind Racism, and Teacher Awareness
Early Afternoon Session 2
The Role of Classroom Environment in Bullying Experiences
Early Afternoon Session 3
Advancing Bullying Prevention through School-Specific Action Research, Whole-School Interventions, and Community-level Approaches
Early Afternoon Session 4
Parental and Familial Influence on Bullying Participation, Victimization, and Bystander Intervention
---
Keynote: Kevin Runions, Ph.D.
Humans Implement Bullying Prevention Programs, Too! Steps to an Ecology of School Action
---
Late Afternoon Workshop
Cross-national experiences with preventing bullying based on a Scandinavian view on bullying as caused by dysfunctional group dynamics
Late Afternoon Symposium
Social-Emotional Learning Approaches to Bullying Prevention
Late Afternoon Session 1
Perspectives on Bias-Based Harassment and Bullying in Schools
Late Afternoon Session 2
The Role of Teachers in School Bullying: Perceptions, Contributions, and Help-Seeking Behaviors
Late Afternoon Session 3
Measuring Bullying: From Validating Scales to Improving School Climate
Late Afternoon Session 4
Adolescent Perspectives on Online Safety
---
Welcome Dinner
Thursday, October 26
Day 2
---
Morning Refreshments
---
Opening Remarks
---
Keynote: Christina Salmivalli, Ph.D.
Bullying prevention: From celebrating success to analyzing failure
---
Morning Workshop 1
SOS: Support on bullying consequences
Morning Workshop 2
Let's Play Tozi: The Online Safety and Wellbeing App for Young People
Morning Symposium
Bias-based Aggression among Youth: Risk factors, Consequences, and Prevention Strategies
Morning Session 1
The Interaction of Child Wellbeing and Bullying
Morning Session 2
Victimization in the Digital Age: The Role of Social-Emotional Aspects, Problematic Internet Use, and Digital Media
Morning Session 3
Sexual Harassment and Victimization in the Learning Environment
---
Late Morning Workshop
Learnings and challenges of anti-bullying laws and policies implementation in Latin America
Late Morning Symposium
Findings from the Stand Together Trial: the effectiveness and cost-effectiveness of KiVa in reducing bullying in primary schools in the UK
Late Morning Session 1
Social, Emotional, and Behavioral Factors in Bullying and Victimization
Late Morning Session 2
Violence and Victimization Among Racial and Ethnic Minoritized Youth
Late Morning Session 3
Building Resilience in Schools: School-Based Interventions to Prevent Bullying
Late Morning Session 4
Social Connectedness and Peer Victimization: An Examination of Cyber and In-Person Interactions, Demographic Homophily, and Mental Health Outcomes
---
Special Session: Definition Discussion
---
Early Afternoon Workshop
Inclusion as an Antidote to Bullying
Early Afternoon Symposium
Co-participatory approaches to bullying and wellbeing research to support safer schools
Early Afternoon Session 1
Sexual Harassment and Non-Consensual Sexting: Perspectives on Coping, Disclosure, and Strategies for Recovery
Early Afternoon Session 2
Personality, Dominance, and Mental Health in Bullying Involvement
Early Afternoon Session 3
Examining Student-Teacher Relationships and Bullying in Schools: The Role of Dreams, Victimization, and Motivation
---
Late Afternoon Workshop 1
Promising Interventions for Chronically Bullied Youth: An Interactive Workshop
Late Afternoon Workshop 2
The Importance of Power in Bullying
Late Afternoon Symposium
Placing teachers into the spotlight: Promoting more effective bullying prevention
Late Afternoon Session 1
Exploring the Impact of Bullying Victimization on Adolescent Mental Health
Late Afternoon Session 2
Complexities of Bullying: Personality, Moral Disengagement, and Bystander Behavior
Late Afternoon Session 3
Promoting Online Safety and Well-Being: Collaborative Interventions Against Cyberbullying and Digital Harm
---
Keynote: Enrique Chaux, Ph. D.
¿Top-down or bottom-up?: Insights from 20 years of socio-emotional policies to prevent bullying in Colombia
---
Poster Session and Cocktail Event
---
Dinner at North Carolina Museum of Natural Sciences
Friday, October 27
Day 3
---
Morning Refreshments
---
Opening Remarks
---
Keynote: Moses Okumu, Ph.D.
Collaborative and community-grounded research to address youth victimization in Africa
---
Morning Workshop
Addressing and preventing bullying in schools using the KiVa program
Morning Symposium
Defining and implementing insights from the social turn in research and practice - A northern European perspective
Morning Session 1
Bullying Outside of the Academic Classroom
Morning Session 2
Teacher Education and Interventions for Addressing Cyberbullying and Discrimination in Schools
Morning Session 3
Sexting and Its Relationship to Bullying and Intimate Partner Violence
---
Keynote: Heng Choon (Oliver) Chan, Ph.D.
The Victim-Offender Overlap in Bullying and School Violence: A Psycho-Criminological Perspective
---
Afternoon Workshop
Fostering Civil Interactions in the Metaverse
Afternoon Symposium
Teachers' responses to bullying and promotion of healthy peer relationships: A systematic review, interview study, and teacher training
Afternoon Session 1
Methodological Issues in Bullying Research
Afternoon Session 2
Cyberbullying in Later Adolescence
Afternoon Session 3
Policy and Legal Approaches to Addressing Bullying and School Violence
---
Special Session: Technology
---
Closing Ceremony