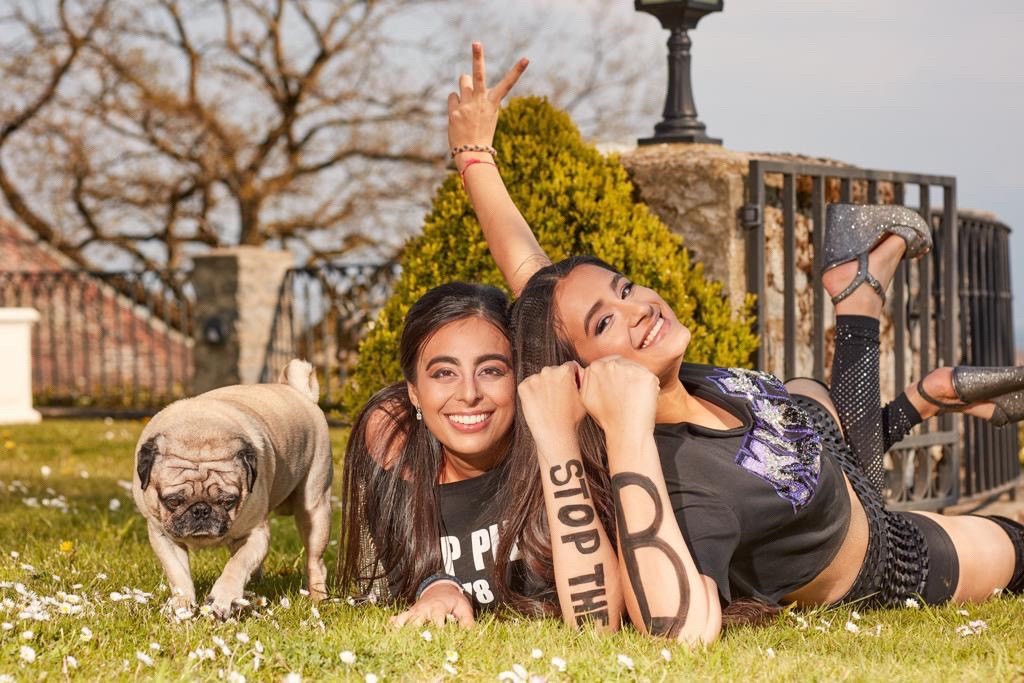 Riddhi & Vasundhara Oswal
Founders, #StopTheB 
Riddhi Oswal, co-founder of Stop The B 
Riddhi is a 17-year-old student, aspiring engineer and co-founder of Stop the B. After having experienced bullying and the stigmatising effect of double-punishment at her previous school in Switzerland, Riddhi was determined to turn her negative experience into a positive one and create a campaign to help stop bullying and bystanding.  
Eager to create a campaign that inspires a Gen Z audience, Riddhi is trying to ensure her campaign is as interactive as possible by inviting people to share their experiences & use StopTheB as a platform that creates awareness, support & encouragement for victims, whilst at the same time creating competitions that help people to take on the positive role of active bystanding and speak out when they see something wrong happening. 
Vasundhara Oswal, co-founder of Stop The B 
Vasundhara – aged 23 – was inspired to create Stop The B after witnessing her younger sister being bullied at school. She is currently working in the family business as a finance director. 
Vasundhara believes that Stop The B is a force for good, by seeking to empower people to become 'active bystanders' by removing the stigma associated with speaking out and reporting bullying.
As a regular user of social media, she believes that Stop the B and its social media platforms can serve as a useful way to teach and educate people about the harmful impact of bullying & to bring them together on this increasingly relevant, but largely ignored topic. In particular, she believes that creating an inclusive online community can help people to share their experiences with a like-minded group of young people.
"How Gen Z Can Be Motivated to Adopt an Active Bystander Attitude"
This keynote shares of the personal experiences that prompted the creation of the #StopTheB global initiative and movement and details the reasons why youth are the most powerful catalysts for positive change when it comes to addressing bullying and cyberbullying. We will also share lessons learned in our efforts to motivate meaningful action when it's so easy sometimes to just stand by. Attendees can then leverage what we have uncovered to intentionally equip, support, and mobilize the youth under their care.