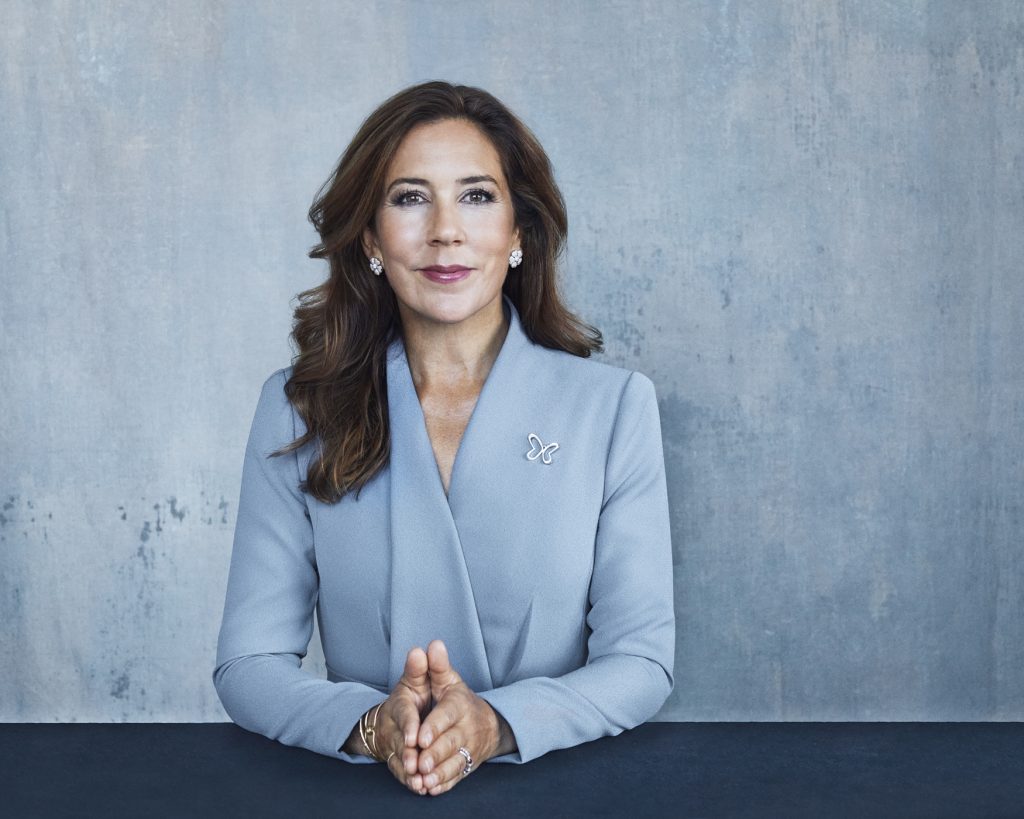 Her Royal Highness The Crown Princess of Denmark
Her Royal Highness The Crown Princess was born on 5 February 1972 in Hobart, Tasmania, Australia. The Crown Princess holds a bachelor's degree in commerce and law from the University of Tasmania and has worked in senior positions in international trade and advertising in Australia.
Sustainable Danish solutions created with a basis in proud Danish craft traditions generate admiration and are in great demand both at home and abroad. Sustainable and innovative nature-based solutions are therefore often central when The Crown Princess leads business promotional campaigns internationally. Throughout nearly two decades, The Crown Princess has taken part in more than 70 promotional campaigns, state visits and patronage trips in which The Crown Princess has broadly supported Danish interests in the areas of business, culture, and development work.
The Crown Princess's engagement in sustainability, biodiversity, and nature conservation is also manifested among other ways in The Crown Princess's work for WWF Denmark, where Her Royal Highness took over as the foundation's president in 2020.
In 2007 the Crown Princess founded The Mary Foundation with the mission of fighting social isolation. Under her leadership the foundation brings together untraditional partners to develop and manage projects and programmes that focus on prevention, the creation of opportunities, and empowering vulnerable individuals and groups who find themselves socially isolated. The foundation's focus areas are domestic violence, bullying, wellbeing, and loneliness.
The Crown Princess is a passionate advocate for health, gender equality, and the empowerment of women and girls. She is committed to creating awareness and respect and to ensuring compliance with women and girls' sexual and reproductive health and rights, including access to family planning and the reduction of maternal and child mortality. Her Royal Highness is Commissioner of the High-Level Commission on the Nairobi Summit on ICPD25 Follow-up and serves as patron of several international organisations and agencies, including the United Nations Population Fund and the World Health Organization Regional Office for Europe, but also some Danish NGOs: Danish Refugee Council and Maternity Worldwide.
The Crown Princess is a frequent speaker at international conferences and an honorary member of various associations and societies.
On 14 May 2004, The Crown Princess married His Royal Highness Crown Prince Frederik. The Crown Prince Couple have four children – Prince Christian, Princess Isabella, Prince Vincent, and Princess Josephine.