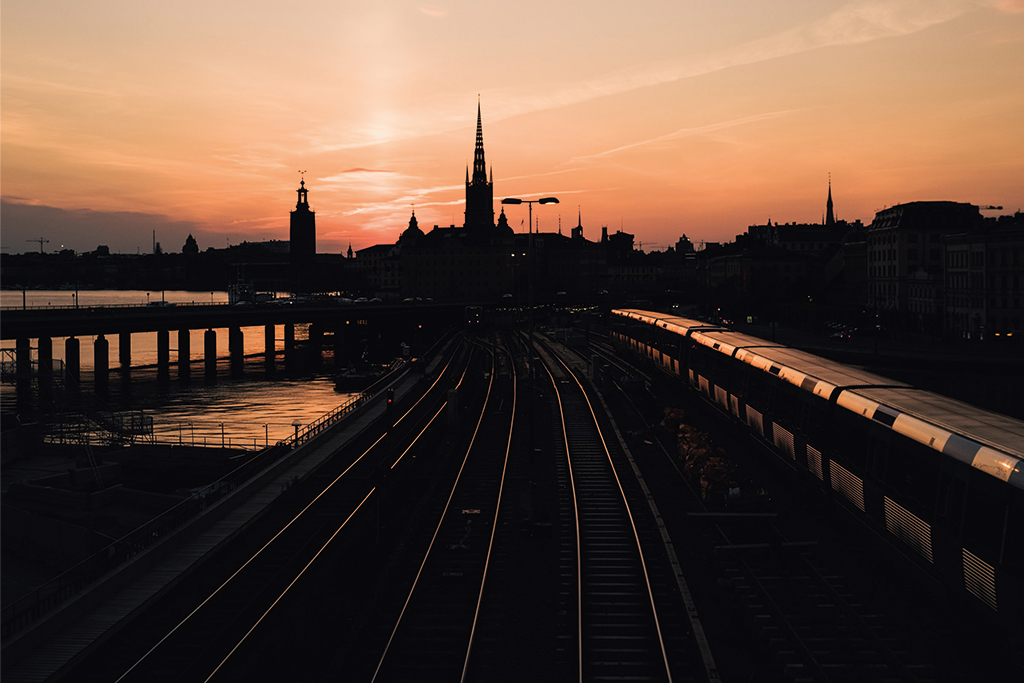 By plane
Stockholm's airports are connected to downtown by airport coaches as well as municipal alternatives.
Stockholm Arlanda Airport Stockholm-Arlanda Airport is located 40 kilometers (25 miles) north of Stockholm City.
Bromma Stockholm Airport, Skavsta Airport and Västerås Airport Flygbussarna Airport Coaches operates all airports, with departures timed with arrivals and departures at the airports. Travel time: 20 minutes (Bromma), 80 minutes (Skavsta) and 80 minutes (Västerås).
Taxi
Taxi services are available at Stockholm Arlanda Airport and Bromma Airport. Travel time: Stockholm Arlanda Airport: appr. 40 minutes, depending on time of day. Bromma Airport: appr. 15 minutes, depending on time of day. Credit cards are readily accepted.
Please note: Taxi fares in Sweden are not regulated, which means that prices can vary significantly between companies. With this in mind, we recommend that you use the services of well-known firms like Taxi Stockholm, Taxi 020 and Taxi Kurir.
By train
The Arlanda Express train takes you from Arlanda Airport to the city center. The platform is easily accessible, underneath the arrival terminals. Departure: every 15 minutes (for most of the day). Travel time: 20 minutes.
Commuter trains (operated by the public transport company in Stockholm, SL) to Stockholm depart twice an hour from Arlanda Central Station in Sky City. Travel time: 43 minutes
Visa
Please check on the link below if you need a visa.
For those who need a visa, invitation letters will be provided. Please contact the Conference Bureau.
Sweden is member of the Schengen Cooperation (26 countries). A person who gets a visa to travel to Sweden can also travel to the other Schengen member countries.
Detailed information about VISA requirements can be found on the Swedish Migration Agency website.